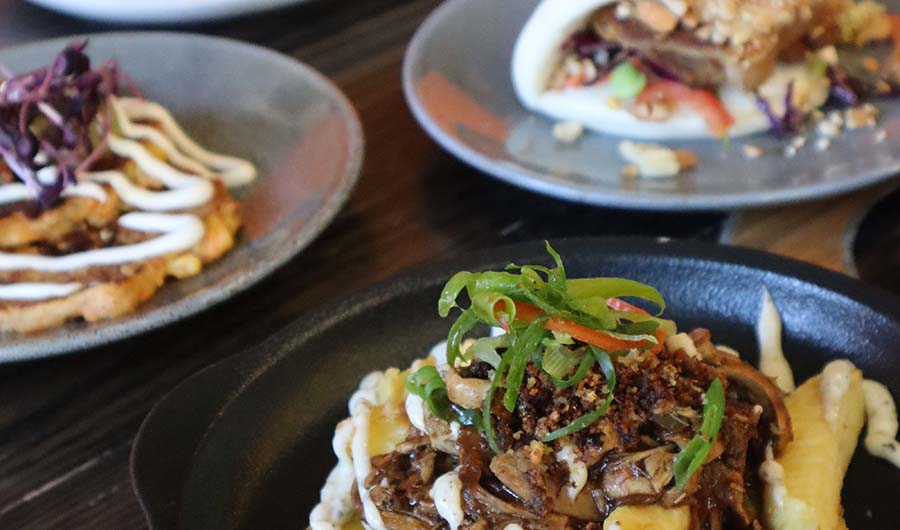 HĀKARI KAI (YUM-CHA STYLE)
Karaka Cafe
Tēnā tātou e te iwi! On Saturday 15th July, as part of Eat, Drink, Play Pōneke we are doing a Karaka Cafe Hākari Kai (Yum-Cha Style) with Live Music from locals.
Kaingia te kai kia kī te puku - Eat until you're full.
Our new cocktail "Dirty Hua" will be available on the night. It's our take on a Porn Star Martini featuring the Blanc De Blanc from our long term partners @TOHU
To secure your spot:
🧡 book a table using the allocated time.
🧡 pay the $15pp deposit
EAT | KAI
Once seated you will enjoy our complimentary arrival canapes (2pp).
Then enjoy our "yum cha styled" hakari kai.
Our team will come to your tables with plates of our favs, all charged between $8-$11 each.
Pick and choose what you would like and enjoy the sounds.
DRINK | INU
Again "yum cha style", our staff will walk around with our signature cocktail, charged on consumption.
PLAY
Enjoy the local sounds of our kaiwaiata for the evening.
SIT BACK & RELAX | ME NOHO NGĀWARI
Terms & Conditions:
Minimum of 2 persons.
Pre-bookings only.
$15.00 non-refundable deposit is payable on booking.
A credit card will be required for the table once seated.
All items are charged as soon as selected and placed on your table.
Kaimahi/Staff will continuously serve kai as it is consumed.
Last meals are placed on the table at 7pm.
One account per table.
Our full beverage list is available.
Note: Our standard food menu is NOT available this evening.
$15pp deposit on booking
Book Now