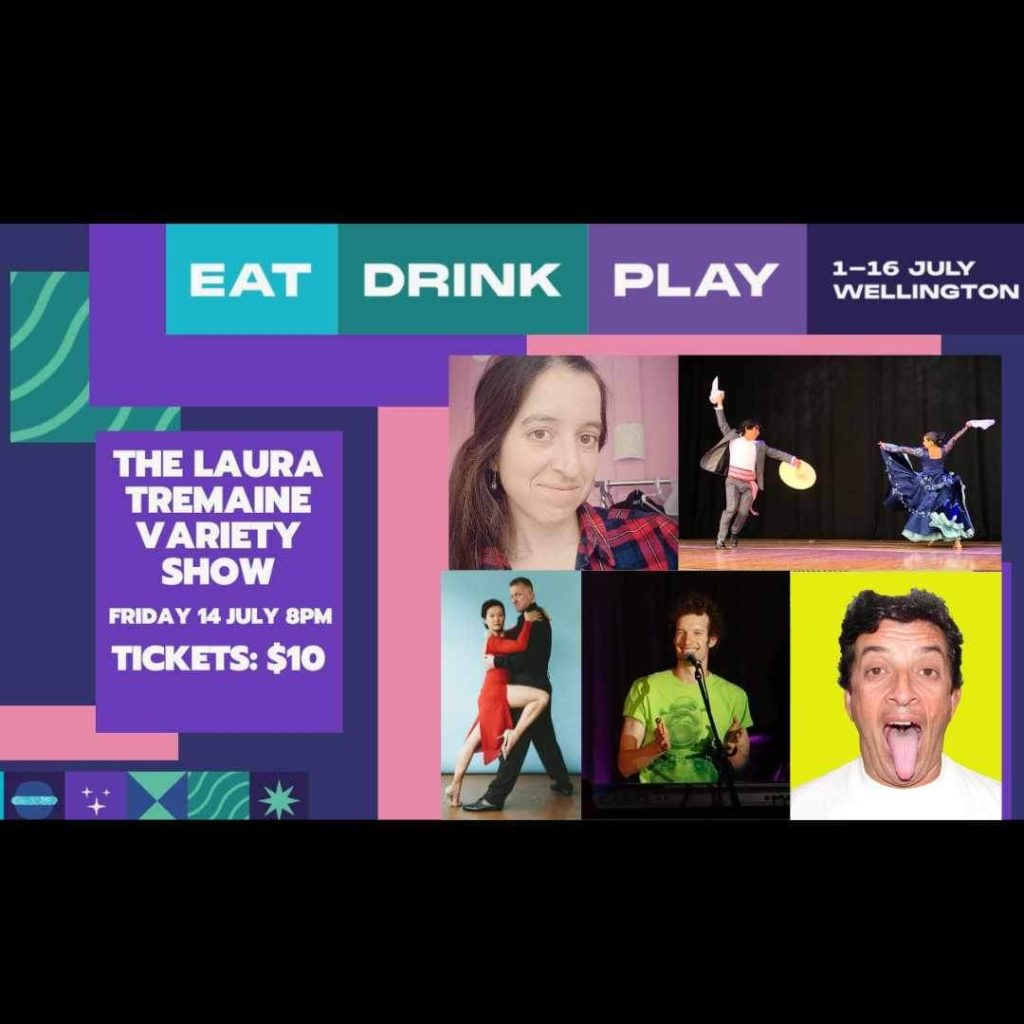 The Laura Tremaine Variety Show
El Barrio - Latino Bar and Restaurant
Come light up your soul with a variety show of all things Latin America! With MC, singer and performer Laura Tremaine, we will bring you a taste of comedy and music in Spanish and English to feel both at home AND on holiday!
See further details below !
COMEDY: Jose Deskiwiziado and Carolina Flora Diaz
Caro is a comedian from Argentina, living in NZ since 2018. Her inspiration for comedy are things like her dietary requirements and her life in New Zealand. She is a very funny woman, not the breadwinner in the house though, she is gluten free.
Jose Deskiwiziado is a comedian from Canary Islands with a long career in journalism, DJing and tourism. In his sets he jokes about world news and the ridiculous sides of the reality we live in.
MUSICIANS: Peter Croft, Laura Tremaine
Peter Croft is a comedian with a sharp musical talent. Peter tells stories about the characters of Aotearoa New Zealand and other unusual characters that will have you in stitches.
,DANCERS: Alex White and Denise from Viva LatinaDance (Tango) and Peter Edward Sulcaray Paihua and Eppy from Saphikuna Peru
Viva Latina Dance: Embrace Argentine Tango and Latin Dance since 1997, brought to you by the renowned Alex White, one of the pioneering forces behind Argentine Tango in New Zealand.
The Saphikuna Peru dance company was formed on 22 September 2022 in Wellington by a group of friends who wanted to share the richness of Peruvian dances with the New Zealand community and to be able to connect with their Peruvian roots,
$10
Book Now