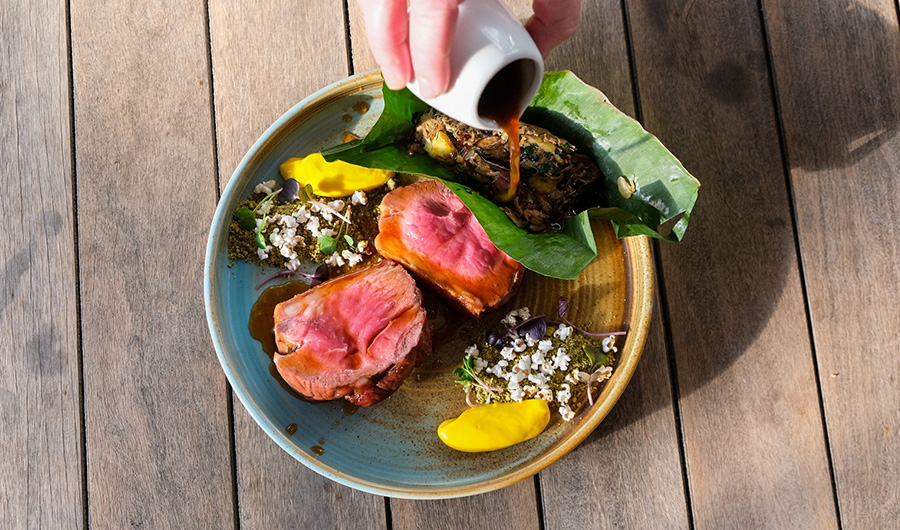 Starry Night at the Southern Cross – The Aries
Southern Cross Garden Bar Restaurant
The name Aries is Latin for ram (sheep) is a constellation possessing only four bright stars.
Matariki is the star that signifies reflection, hope, our connection to the environment and the gathering of people. Matariki is also connected to the health and well-being of people.
Our dish represents four stars from two different constellations in a synergy that is reflective of the Matariki star cluster and our own connection to the stars.
The Aries
Lamb rump, kumara puree, slow cooked lamb and roast veggies, charcoal crumb, sorghum, wrapped in banana leaves, truffle jus. (GF) $36
Please also see our Cocktail offering in the DRINK section - The Crux
$36
Book Now