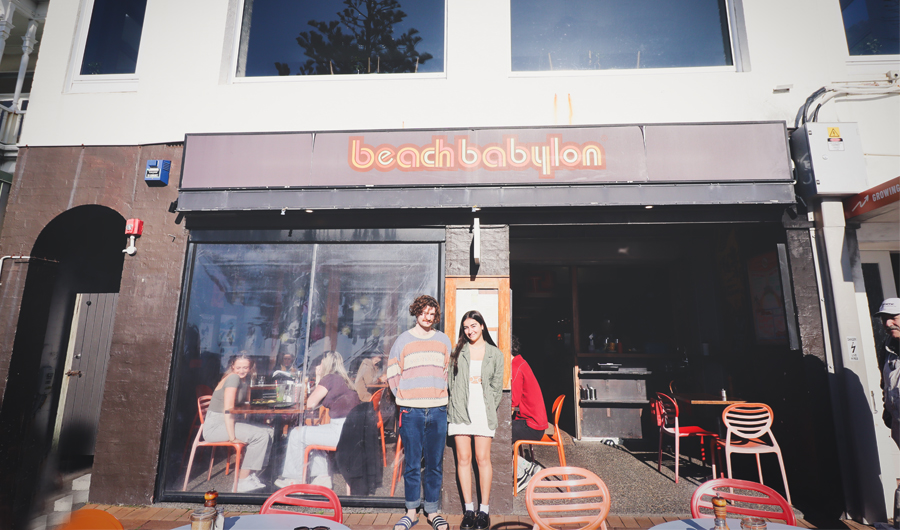 Postmodern Jukebox Dining Experience: 1970s Edition
Beach Babylon
A genre & time twisting dining experience with 1970s food & music thrust into 2023 & vice versa. Enjoy a time twisting three course menu featuring fondue, & reimagined 70s dishes while talented local musicians, Nadege May & Jack Mccoubrie, reinterpret iconic songs from the past and present. First sitting from 6pm, second sitting from 7:30pm.
Sample Set Menu
Two Courses $48 / Three Courses $58
Entrees
Cheese fondue with crudités. Dairy-free, gluten-free on request.
Sticky soy-sesame cauliflower 'wing', soy aioli, spring onions. Vegan, gluten-free.
Pan-fried prawn 'cocktail' with kashmiri chilli, garlic, nigella seeds, crispy curry leaves, mint yoghurt. Gluten-free.
Mains
Eggplant cannelloni stuffed with vegan mozzarella, arrabbiata sauce, market greens, chive pesto, toasted almonds. Gluten-free & vegan.
Pan-fried market fish, mash, seasonal green vegetables, creamy tuscan tomato-olive reduction, crispy capers, herb gremolata. Gluten-free.
Fillet steak, baked four cheese-truffled mac 'n' cheese, winter vegetables, parsnip crisps, beef jus. Gluten-free.
Dessert
Dark chocolate fondue with an assortment of dippers . Vegan, gluten-free & nut-free on request.
Deconstructed apple & pear crumble, coconut custard, vanilla bean ice cream. Gluten-free, vegan on request
Five spice sticky date pudding, butterscotch sauce, vanilla bean ice cream, granola. Gluten-free on request, vegan on request.
Two Courses $48 / Three Courses $58
Book Now