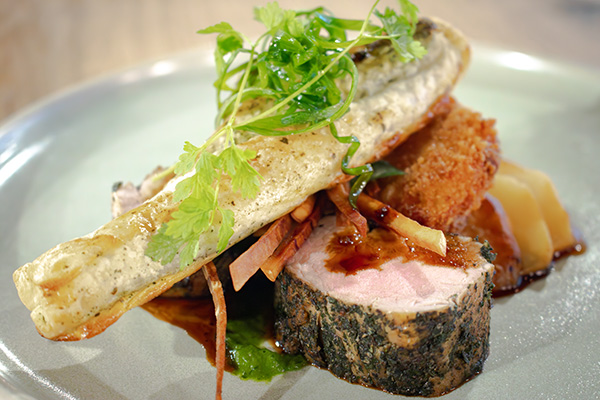 Celestial Feast: Matariki Degustation
Ernesto's Cocina Cubana
Join us for an extraordinary culinary journey as we celebrate Matariki, in a truly celestial fashion. Prepare to be captivated by a six-course degustation curated by the masterful hands of award-winning chef Kit Foe, perfectly paired with exquisite beverages that will elevate your taste buds to the stars.
As you savor each exquisite course, immerse yourself in the enchanting ambiance of Matariki.
The event will be blessed by the esteemed Toni Huata, honoring the significance and cultural richness of this special occasion. Accompanying this celestial feast, live music will fill the air, transporting you to a realm where stars and melodies intertwine.
Join Us for the Matariki Degustation
Mark your calendars on 14 July for an extraordinary evening of celestial delights, where award-winning chef Kit Foe's culinary artistry meets the brilliance of Matariki. Reserve your place at this exclusive event and embark on a gastronomic journey that will leave you starstruck.
Limited tickets available!
Select your Degustation Option
• Degustation only $89 – limited quantity
• Degustation and Non-Alcoholic Beverage match $119
• Degustation and Full beverage match $149
Degustation only $89. Degustation & Non-Alcoholic Beverage Match $119. Degustation and Full Beverage Match $149.
Book Now