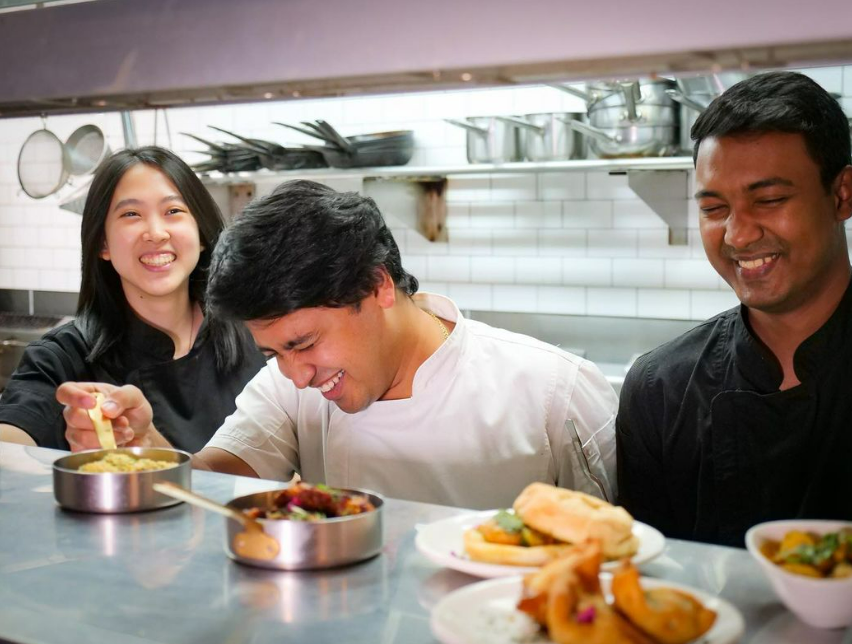 Around the World at Dillinger's
Dillingers
AROUND THE WORLD AT DILLINGER'S! ✈️
Seat backs and tray tables must be placed in their upright and locked positions... prepare for take-off!
We've teamed up with our favourite friends & brew brothers at Whistling Sisters to bring you an epic international celebration dinner this July.
Indulge in a mouth-watering 5 course tasting menu, perfectly paired with 5 limited edition small batch Whistling Sisters brews.
Inspired by nostalgia for a taste of home, each course will represent a different culture and heritage of the multicultural team at Dillinger's. Enjoy unique flavours from Japan, India, South Africa, America and New Zealand.
Each chef will present their dishes and the inspiration behind them, and the Whistling Sisters team will talk through each accompanying beer match.
The best part? All proceeds from the event will go to the Whistling Sisters' Karen Louisa Foundation.
Don't miss out, secure your spot today!
Got a question about this Eat Drink Play Wellington event? Email our friendly team at info@myfunction.co.nz and they'll be able to help you out.
$105
Book Now